WILLIAMSPORT MAPS – Link to local establishments, place of interest and useful information in planning your trip.
Hotels!
Iron Cross is stoked to bring you some great hotel options just a block or two from the finish line in Williamsport!
Genetti Hotel
200 W 4th St
Williamsport, PA 17701
570-326-6600
Holiday Inn Williamsport
100 Pine Street
Williamsport, PA 17701
570-327-8231
The Holiday Inn is offering a special rate for the race. Call 570-327-8231 and tell them you're racing Iron Cross!
Holiday Inn Express & Suites
90 Pine Street
Williamsport, PA 17701
570-327-5292
Camping options
Tent camping only
Must pre-register for camping on bikereg.
Riverfront Park
2884 Greevey Rd.
Montoursville, PA 17754
Just on the edge of town. Park in lot, camp in grass.
– Running water, bathrooms, no showers.
– No individual campfires, no alcohol.
– Register for your campsite at Riverfront Park right over in the merchandise section on the IC bikereg page.
Riverside Campground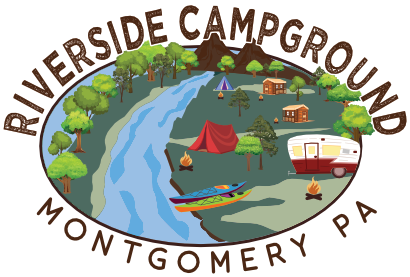 http://riverside-campground.com/
Riverside Campground is located on the beautiful Susquehanna River, 9 miles south of Williamsport (on the edge of Montgomery Borough). With just a short walk to town, you can visit the local shops, meet some of the merchants and pick up something you may need to continue your trip.
The campground is open year round, with limited sites after October 15th and through March 30th. Please call us for camping conditions in the off-season. The park has 135 sites, all on level ground for your convenience. All sites have water and electricity, with 98 including sewer hookups. There are also rustic tenting sites with no water, electric or sewer. Some 50 amp sites are available, and cable TV is available on all sites except tent sites. We also have a laundromat with 12 commercial washers and 10 dryers for your convenience. For the warmer months, we feature our 20′ x 50′ swimming pool to make your stay even more enjoyable.
Riverside Lounge is located on the property and is open year round. We have a wide variety of legal beverages and great bar/grill food. Check out the Riverside Lounge Facebook Page for our specials and a schedule of DJs and live bands on the weekends!
KOA Campgrounds
Camping is also available here: http://koa.com/campgrounds/williamsport/overview/ – in near by New Columbia, PA just over the ridge from Williamsport. Looks like they even have a Halloween Costume party on tap that weekend and there are definitely some kid oriented activities available there (though I'm guessing the pool is probably closed by then!).
Look, it's just like 'cross nats!
Food
There are tons of options in Williamsport of just about everything you could want. There is a lot of good beer around too. The finish line is at the Brickyard Ale House. Seriously, climb off the bike, stumble to bar, enjoy.
Brickyard Restaurant and Ale House
343 Pine St #3
Williamsport, PA 17701
570-322-3339
Moon and Raven Public House
155 W 4th St
Williamsport, PA 17701
570-651-9441
Bullfrog Brewery
229 West Fourth Street
Williamsport, PA 17701
570-326-4700
The James Restaurant
Holiday Inn Williamsport
100 Pine St
Williamsport, PA 17701
570-327-8231